Each year, the Insurance Institute for Highway Safety, or IIHS, releases a report on cars that have been awarded top honors for safety in its rigorous crash tests.
The test vehicles are put through their paces and subjected to numerous forms of abuse, including high-speed front and side crash tests, a rollover test, and evaluations of seat/head restraints for protection against neck injuries in rear impacts. The cars are then rated with Good, Acceptable, Marginal, or Poor assessments in each of the four crash scenarios. To be bestowed with the agency's "Top Safety Picks" distinction, the car must earn a Good rating in all four tests.
Here are the nine small SUVs that earned the IIHS's Top Pick award for 2013, in alphabetical order by brand:
1. Ford Escape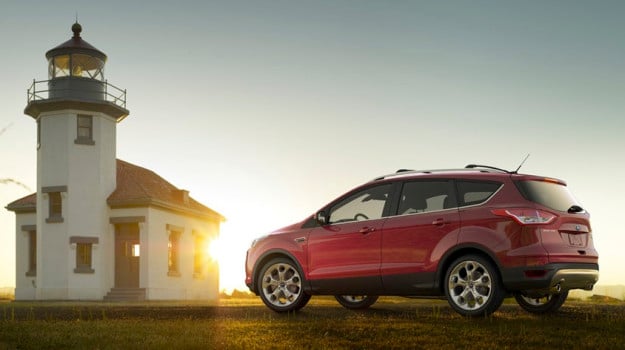 Traction and stability control, front-seat side airbags, a driver knee airbag, and full-length curtain-type airbags will complement the Ford's (NYSE:F) perfect safety score, regardless of what trim is being bought as these features are all standard. Ford also provides the MyKey feature, giving parents greater control over the vehicle when in the hands of younger, inexperienced drivers.