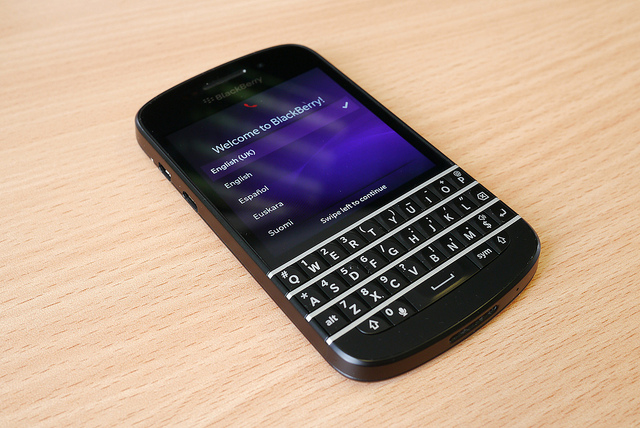 Oops, BlackBerry (NASDAQ:BBRY) did it again. It played with our hearts and rolled out another poor-selling phone. That would be the BlackBerry Q10, the Canadian company's last-ditch effort to launch a phone that could effectively take on Apple and Samsung Electronics' popular offerings and land the smartphone maker back in the driver's seat.
But it looks like BlackBerry will remain in the backseat, at least for now, because although the phone giant as been notably mum about the sales of its latest smartphone, carrier executives and retailers in the U.S. and Canada are painting a clear enough picture for everybody.
According to The Wall Street Journal, Chief Executive Thorsten Heins and his team were counting on the new keyboard-equipped Q10, as well as the new touch-screen Z10, to help BlackBerry realize a major comeback after falling sharply behind smartphone giants Apple and Samsung. Though BlackBerry was once recognized as the world's largest smartphone company, that status has now become a thing of the company's past as it combats flagging sales and a lack of interest from customers who once were interested in BlackBerry's easy-to-use keyboard but have since transitioned over to touchscreen.