American Capital (NASDAQ:ACAS): Closing price $12.88
In December, American Capital invested $6.2 million in the portfolio firm Halt Medical, which concentrates upon women's health. The capital injection supports the commercialization of the Acessa System, a newly FDA-cleared medical device that treats uterine fibroids. Shares closed down 0.62 percent on the day at $12.88, and have traded in a 52-week range of $7.19 to $12.99.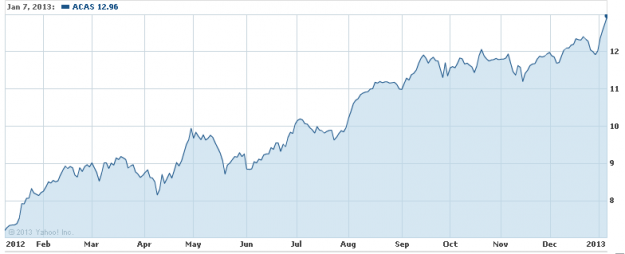 Save time and make money with our LOWEST ADVERTISED PRICE EVER to help you achieve your financial goals in 2013. This is a LIMITED TIME OFFER, so get your Stock Picker Newsletter now!