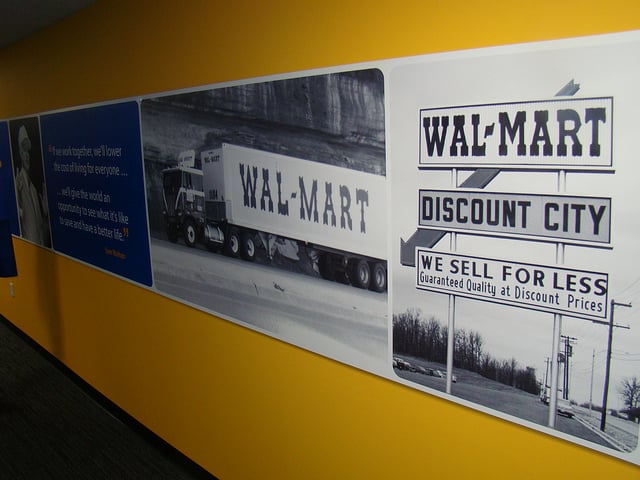 After announcing in June that Wal-Mart Stores's (NYSE:WMT) Wal-Mart de Mexico unit was looking to sell its Vips restaurant chain, The Wall Street Journal reported Wednesday that the retailer has finally secured a deal with Mexican restaurant operator Alsea for 8.20 billion Mexican pesos, or $626 million. Wal-Mart de Mexico has been under close speculation ever since last year when reports of its bribery charges took shape, and now, the division is reportedly ready to focus on its retail operations and allow Alsea to take over its restaurant portfolio.
Alsea has been called an "icon" in the Mexican restaurant industry and thus it didn't come to a surprise to analysts when the company became the front runner for Vips. Other chains like Grupo Gigante and Advent International were also in the running, but Alsea ultimately won out with a bid of 8.20 billion pesos, reflecting a value almost double that of what some analysts pegged the portfolio to go for.
According to The Wall Street Journal, Alsea manages popular franchises like Domino's Pizza (NYSE:DPZ), Starbucks Coffee (NASDAQ:SBUX), Burger King (NYSE:BKW), and California Pizza Kitchen in Mexico, but has yet to focus on the middle class segment that Vips chains of 362 restaurants currently serve. Unlike Alsea, Vips offers mostly Mexican fare. Therefore, the deal will undoubtedly benefit Alsea, which can now add some "homegrown flavor" to its case of otherwise international brands.