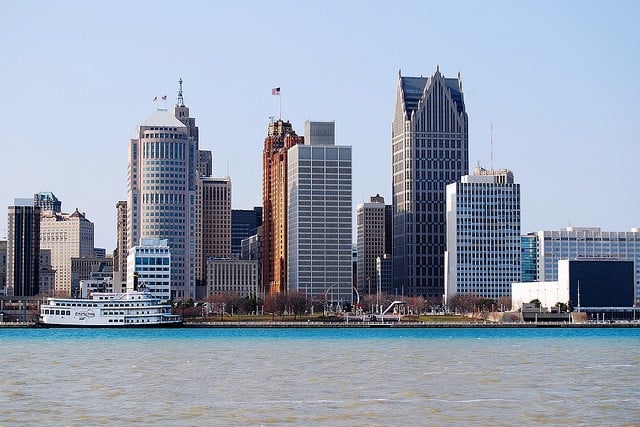 Detroit has declared bankruptcy, making it officially the largest city in the history of the United States to do so.
The city has approximately $18.5 billion dollars in debt and other liabilities with creditors and unions. The city has been negotiating for some time to reduce these costs and free itself of at least a portion of its financial obligations.
The inability of the city to shore up its fiscal situation resulted in the appointment of an emergency manager — a position created by a law under Michigan governor Rick Snyder. Emergency managers have sweeping powers to rectify failing cities' financial situations. Kevin Orr was appointed Detroit's manager in May, and laid out a plan in June to lower the city's overhead, including tackling pension plans and retiree health insurance commitments.
However, the city has been unable to make progress, pushing it into bankruptcy. Two of the cities pension funds have recently taken legal action to prevent Orr from downsizing retiree benefits, prompting a response from the emergency manager's spokesperson, who said that, "Pension boards, insurers, it's clear that if you're suing us, your response is 'no.' We still have other creditors we continue to have meetings with, other stakeholders who are trying to find a solution here, because they recognize that, at the end of the day, we have to have a city that can provide basic services to its 700,000 residents."