The automotive industry is very good about telling observers how well it is doing, with a monthly report noting how many vehicles have been sold. From there, others will use those reports to determine which cars have sold the most, making them the most popular, best-selling, et cetera. However, for used cars, there isn't the same kind of yardstick.
Fortunately, from its vast bank of used car sales data, the team at iSeeCars.com was able to use the information from 20 of America's largest cities to isolate and determine the 10 most popular used cars people search for, as well as the average price paid for each. Judging by these prices, it appears that lightly used cars make up a rather significant portion of the secondary market.
Notably, the percentages are based on the entire used car market — these are just the top 10 models. Unfortunately, data pertaining to the number of units sold was unavailable at the time of writing.
Here are the 10 most popular used vehicles sold, according to data iSeeCars.com shared with Wall St. Cheat Sheet.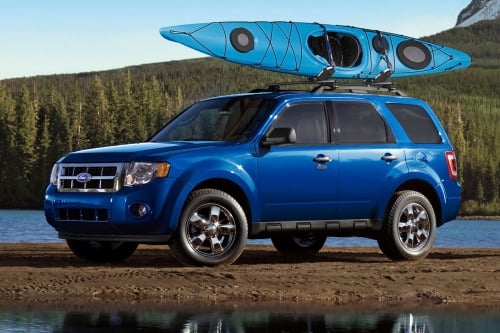 10. Ford Escape
The 10th most-purchased used car is the Ford (NYSE:F) Escape, which reportedly went for an average price of $17,433. The Escape accounted for about 1.1 percent of all used car sales, according to iSeeCars.com's coverage.