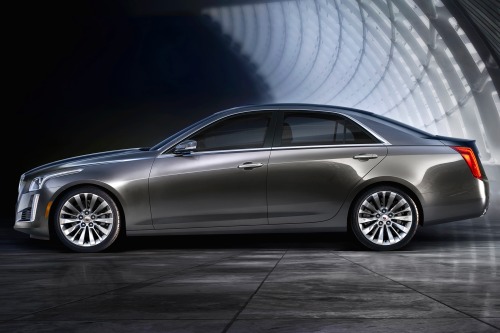 In just about every way, the 2014 Cadillac (NYSE:GM) CTS is shaping up to become one of General Motors's most competitive cars to date. Improved drivetrains, dramatically re-engineered interiors, and a redesigned exterior all contribute to a formula that is a substantial departure from the Cadillacs of old.
The changes were spurred by a few key problems that General Motors's luxury marque was facing. Chiefly, Cadillac needed to attract a far larger base of younger buyers, as its normally older clientele led to a brand-bruising that gave European and Japanese models an upper hand in the American luxury market.
That led to a second problem: Cadillac's competitive edge in the domestic — and global — marketplace. For the past several decades, Cadillac has been seen as little more than the pricier, more comfortable editions of other General Motors models. German firms like Mercedes-Benz and BMW, however, have long been bona fide luxury cars from the ground up, and they were — and are — able to command a better price premium with buyers.