"If a company takes the fight to the low end it means it protects itself from a low-end disruptor and may even enter new markets."
Dediu also responded to recent comments that Apple was losing its aura of invincibility since Steve Jobs' death. According to the analyst, while Jobs was a very important influence in the company's DNA, Apple was not likely to change fundamentally anytime soon.
"[Jobs'] influence is in the priorities, values, and culture of the company," he said. "These influences exist in all companies and are very hard to change. Processes and assets may change however. But the passion to be great will not change."
Here's how Apple (NASDAQ:AAPL) traded Friday: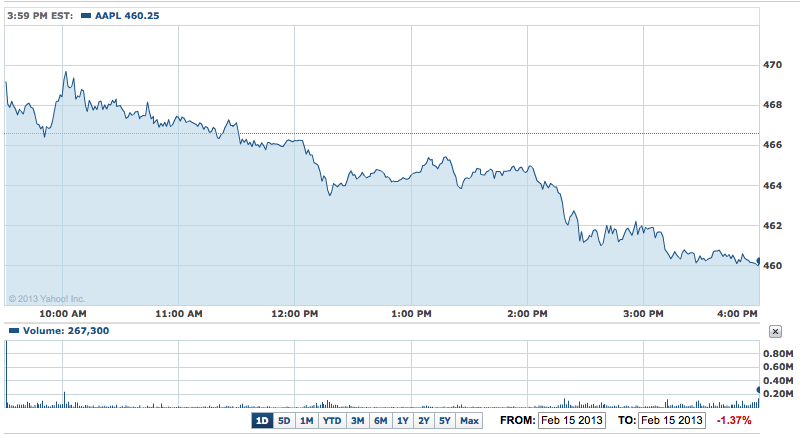 Don't Miss: Judge: Apple, Samsung Need A Lawsuit Freeze.