"By early last year, Apple's cash balance had built to a point beyond what we needed to run our business and maintain flexibility to take advantage of strategic opportunities, so we announced a plan to return $45 billion to shareholders over three years," Apple said in Thursday's release. "Apple's management team and Board of Directors have been in active discussions about returning additional cash to shareholders."
That followed the filing of a lawsuit from Greenlight Capital fund manager David Einhorn, who is strongly opposed to the company trying to put restrictions on issuing preferred stock.
Here's how Apple (NASDAQ:AAPL) traded Monday: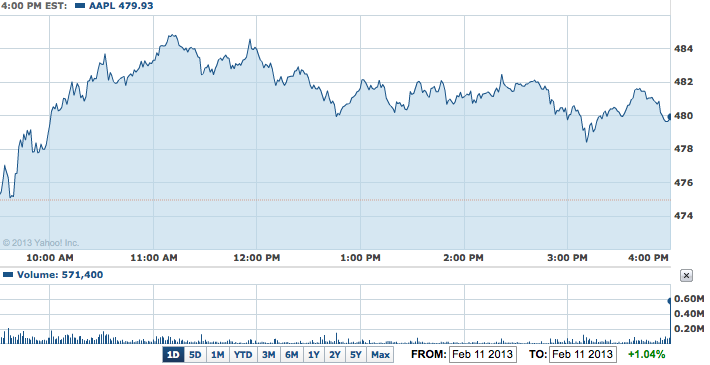 Don't Miss: Here's Why Apple is in Trouble Down Under.