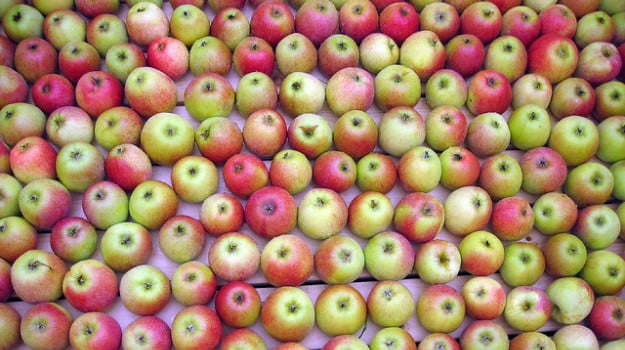 When it comes to buying stock, timing is everything. Wells Fargo (NYSE:WFC) analyst Maynard Um believes that now is a great time to put your money into Apple (NASDAQ:AAPL) stock. Although some analysts are hedging their Apple bets until after they see what emerges at the Worldwide Developers Conference on June 10, Um is advising his clients not to wait.
Via StreetInsider, Um outlines the various positive factors that he believes will soon raise Apple's stock. Um states that "investors should not wait for June quarter results as we believe sentiment could improve into further supply chain builds, Apple's Worldwide Developer Conference (early June) and into multiple product launches in the back half of the year."
Um also touches on some iPhone 5S production rumors that have recently emerged from Apple supplier Avago Technologies (NASDAQ:AVGO). "Avago notes initial ramp of next-gen smartphone at its largest N. American OEM customer, which we believe is Apple. Avago's comments suggest that Apple's new iPhone launch is likely in the September timeframe, which is in line with our expectations." Some analysts believe the next iPhone will debut in September since Apple launched the iPhone 5 on September 12 of last year.