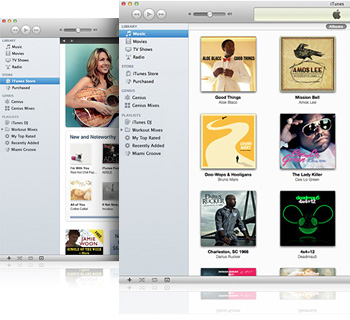 Apple's (NASDAQ:AAPL) online streaming radio service will launch this year, according to BTIG analyst Richard Greenfield; even though progress had reportedly been stalled over streaming fee negotiations with record labels. The 'Pandora (NYSE:P) killer' subscription radio service will be incorporated into the iTunes Store app on iOS, giving listeners an easy way to make purchases while they listen to music. It will also offer integrate with websites to buy concert tickets, Greenfield added.
Our 20-page proprietary analysis of Apple's stock is ready. Click here to get your Cheat Sheet report now.
"Consumer behavior [is] increasingly shifting toward access to a music catalog from ownership of specific songs," the analyst wrote. "We expect iRadio to be incorporated into the iTunes iOS app with personalized radio functionality akin to Pandora, integrated with iTunes to purchase music, and other music related content such as concert information/tickets/merchandise via Live Nation (NYSE:LYV) and Ticketmaster."
According the analyst, the Apple service will be closer in style to Pandora and cater to artist- or genre-based music streaming than Spotify, which allows users to listen to specific songs on demand.
Don't Miss: Analyst: Don't Hold Your Breath for Apple TV in 2013.