"Since over $94 billion of [Apple's] net cash is outside of the U.S., we believe David Einhorn's perpetual preferred stock makes sense. Also, Apple could tap into the debt market to increase its U.S. cash position," the analyst wrote.
White estimated that by the end of fiscal year 2015, Apple could hold nearly $241 billion in cash. At the end of the December quarter, the iPhone maker had $137.1 billion in net cash holdings, an amount that has clearly begun rankling its shareholders. White has a Buy rating on Apple stock along with an $888 price target.
Here's how Apple (NASDAQ:AAPL) traded Thursday: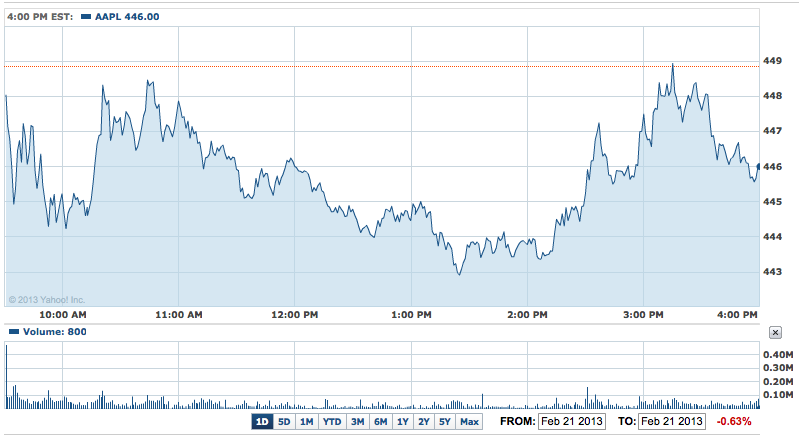 Don't Miss: Apple Gets 36 New Patents.