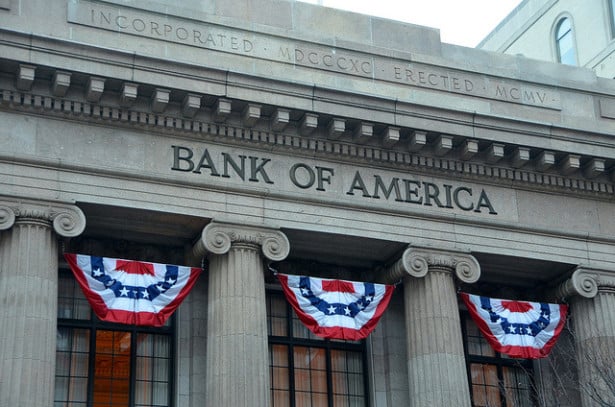 Analysts at Evercore Partners expect Bank of America's (NYSE:BAC) third quarter results to be much weaker than the previous quarter. The culprits for the lower growth that analyst Andrew Marquardt laid out were slowdowns in the bank's mortgage business and in capital markets activity.
The second quarter showed a bank on the mend. Profits rose 63 percent as Bank of America's balance sheet benefited from Chief Executive Officer Brian Moynihan's cost-cutting measures and less fallout from the 2008 mortgage market collapse. "We are doing more business with our customers and clients, and gaining momentum across every customer group we serve," Moynihan said in the earnings press release.
"We must keep improving, but with the consumer recovering and businesses strong, we have lots of opportunity ahead." Investors gained some confidence from the results, bidding shares up a modest 12 cents to $14.04 in pre-market trading on July 17, the day of the earnings release. Shares continued to climb for another few days, hitting a 52-week high of $15.03 on July 23.