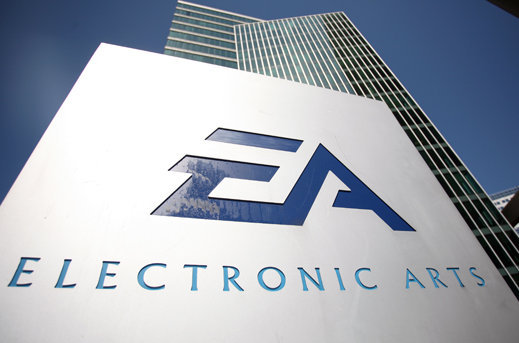 The following is an excerpt from a report compiled by Michael Pachter of Wedbush Securities.   
Electronic Arts (NASDAQ:EA) will report Q1:14 (ending June) results after the market close on Tuesday, July 23, and will host a conference call at 2:00pm PT (dialIn: 773-799-3213, passcode: EA, webcast: ir.ea.com).
We expect Q1 EPS roughly in line with guidance. Our estimates are for revenue of $460 million and EPS of $(0.57), vs. consensus of $454 million and $(0.60) and guidance of $450 million and $(0.62). EA's publishing revenues are tracking to around $150 million for the quarter, and we expect its digital revenues to come in around $310 million. NPD results show the company tracking to these levels, and EA should be able to deliver EPS roughly in line with guidance through cost control, which includes a 10% headcount reduction goal.
We do not expect a new CEO to be named for several months. We had expected Don Mattrick, previously President of Microsoft's Interactive Entertainment Business, to become EA's CEO after the launch of the Xbox One; instead, Mr. Mattrick became CEO of Zynga. We now expect EA to conduct a more vigorous external search (perhaps considering former COO John Schappert), although it is likely that an internal candidate will eventually be appointed as CEO.