Internap Network Services Corp. (NASDAQ:INAP): The company's price target has been raised by Benchmark Co. due to the firm's belief that Internap will benefit from positive industry trends and a mix shift towards higher margin managed hosting and cloud services. The firm reiterates its Buy rating on the stock.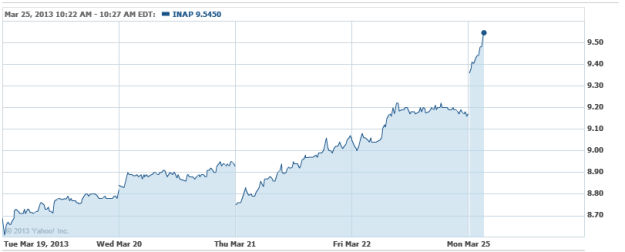 InvenSense (NASDAQ:INVN): The company's price target has been lowered by Maxim due to the firm's belief that the presence of Atmel's (NASDAQ:ATML) hub sensor in Samsung's (SSNLF) Galaxy S 4 complicates the picture for InvenSense, but it is not clear if InvenSense won the motion sensor deal for the S 4. The firm believes that Invensense would only obtain 50c per device from a potential deal with Apple (NASDAQ:AAPL) but it keeps its Buy rating on the stock.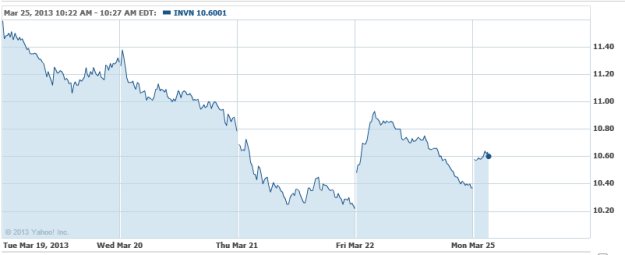 Lowe's Companies (NYSE:LOW): The company's price target have been lowered by Nomura in order to reflect increased confidence in execution and a recovery in housing. The firm gives the stock a Buy rating.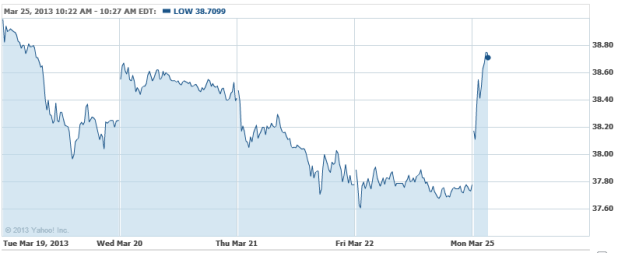 Lululemon Athletica (NASDAQ:LULU): Baird's consumer survey shows that lululemons's recall probably will not permanently impair its sales trajectory. Baird thinks that the company will resolve its near-term quality issues and emerge smarter and stronger. The firm predicts robust top line growth, strong e-commerce, and rapid store growth, and it believes guidance is beatable. The firm gives the shares an Outperform rating and an $80 price target.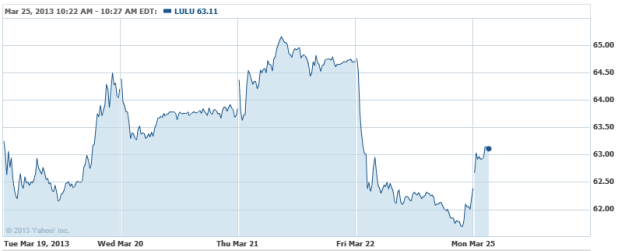 Las Vegas Sands Corp. (NYSE:LVS): According to Morgan Stanley, it is more bullish than its peers on Las Vegas Sands' prospects for capital returns and Macau growth. The firm keeps an Overweight rating on the stock and raised its price target on Las Vegas Sands shares to $63 from $60.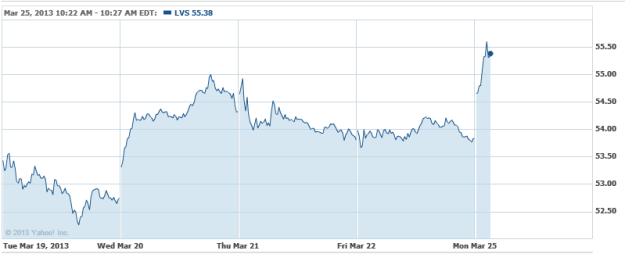 Investing Insights: Will Alcatel-Lucent Find Support?