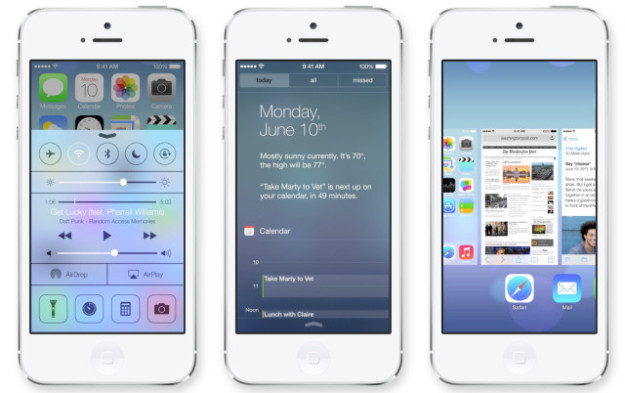 In a positive sign for the popularity of Apple's (NASDAQ:AAPL) latest mobile operating system, a recent survey found that approximately 95 percent of iOS app developers are working on updating their apps for iOS 7 reports Apple Insider. The estimate was derived from a survey of 575 developers and was conducted by Craig Hockenberry at Furbo.org.
Among the developers that were implementing changes to their apps for iOS 7, over half of them (284 out of 545) were developing apps that would require iOS 7 in order to function. Hockenberry notes that he was "surprised" at how many developers were not providing support for the last iteration of iOS. However, he points out that, "The depth and breadth of the changes in iOS 7 makes it difficult to support older versions of the OS."
Although this may mean more work for App Store developers, it could also mean better apps for consumers. In other words, since the difference between iOS 6 and iOS 7 is so pronounced, developers will likely spend more time testing and improving their app designs in order to ensure that they are working well in iOS 7. The latest iOS may also give Apple's mobile devices a competitive software edge over rivals' devices that utilize Google's (NASDAQ:GOOG) Android platform.