Allergan Inc. (NYSE:AGN): Current Price: $103.19
The company's price target has been increased to $108 from $95 at Deutsche Bank.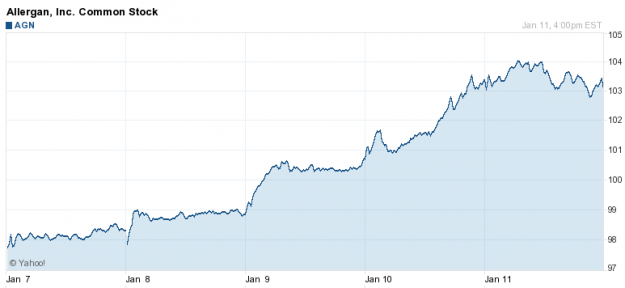 Should you buy or sell Apple's stock ahead of earnings this month? Our 20-page proprietary analysis will help you save time and make money. Click here to get your SPECIAL REPORT now.