October 22 is finally here, and the day of the highly anticipated Apple (NASDAQ:AAPL) October event is upon us. In just a few hours, the tech giant will hold court in downtown San Francisco to unveil its latest offerings, but for now, we still have time to review what we're expecting to see and what products we're not getting our hopes up for.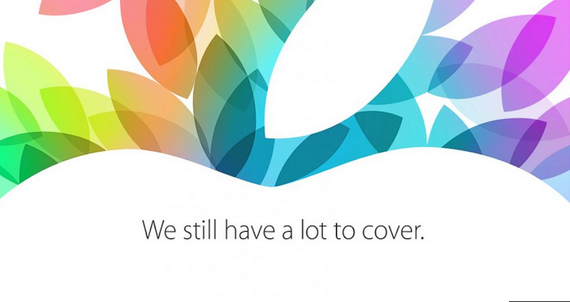 The two devices that are rumored to steal the Apple show on Tuesday are the next-generation iPad and the iPad mini with Retina display. The Cupertino, California-based company is due for an update to its iPad line, and according to Wired, the new tablets will include a fifth-generation, 9.7-inch iPad and a Retina iPad mini, both of which have been supported by leaked photos and videos.
It is speculated that the devices will be styled similarly, but the iPad mini will come with a new high-resolution display. Both iPads are also expected to have faster processors that facilitate better battery lives than their predecessors, and the devices are expected to be available in white/silver, space gray, and maybe even gold.
The full-size iPad is expected to come with an A7X processor, while the iPad mini could get an A6 or A6X chip — a step up from the current A5 processor — and both will likely feature Apple's Touch ID fingerprint-sensing technology that has received rave reviews from iPhone 5S consumers.