Markets were down at opening on Friday afternoon as all eyes turned to the budget talks in Washington. Less than a week remains until the fiscal cliff deadline, and confidence in a solution being found before the new year is waning. President Barack Obama is scheduled to meet with congressional leaders at 3 p.m.
At 12:08 p.m.: S&P: -0.48%, Nasdaq: -0.30%, Dow: -0.51%.
Here's what's buzzing in the afternoon: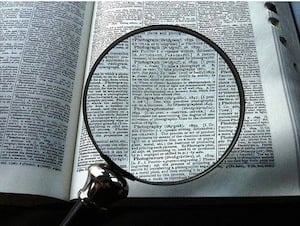 In its annual 10-K filing with the Securities and Exchange Commission, Hewlett-Packard Company (NYSE:HPQ) confirmed that the U.S. Department of Justice is investigating Autonomy's books. Hewlett-Packard bought the British software company last year for $11 billion, but was forced to take a $8.8 billion write down on it in late November. Autonomy is accused of cooking its books and misrepresenting its value by about $5 billion.
Catalysts are critical to discovering winning stocks. Check out our newest CHEAT SHEET stock picks now.
The official Xinhua news agency in China reports that a court slapped Apple, Inc. (NASDAQ:AAPL) on the wrist with a 1 million yuan ($160,400) fine for hosting third-party apps on its App Store that sold pirated e-books. Authors were originally seeking up to 10 million yuan in damages for the unlicensed sales.
The International Longshoreman's Association says it will strike if a new contract deal is not reached by December 29, when the current contract with the U.S. Maritime Alliance — a coalition whose members include container-carrier companies0 — expires. The National Retail Federation has called on President Barack Obama to engage directly with negotiations. Retailers from Home Depot Inc. (NYSE:HD) to Wal-Mart Stores Inc. (NYSE:WMT) could be hurt by the strike, as many non-perishable items would not be unloaded from ships.
Shares of Ford Motor Co. (NYSE:F) were off about 0.27 percent in the afternoon ahead of December and full-year sales numbers. Jefferies & Co. analyst Peter Nesvold estimates December sales growth of about 1.2 percent for Ford, slightly underwhelming compared to competitors such as Chrysler at an estimated 7.3 percent growth.
Don't Miss: Is Apple Looking at a Sales Boom?