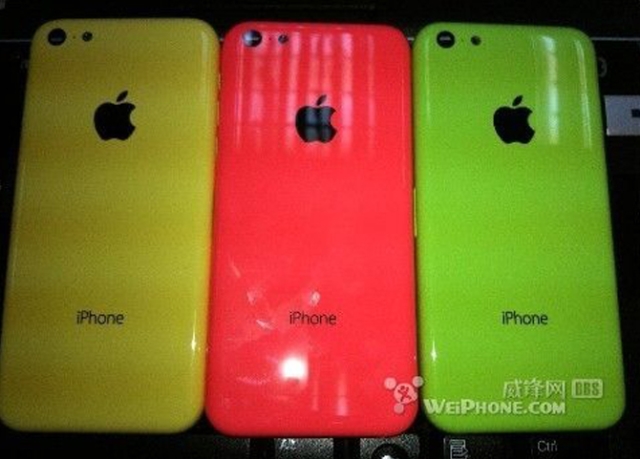 More leaked photos of some colorful plastic Apple (NASDAQ:AAPL) iPhone casings seem to confirm the existence of the so-called "low-cost iPhone." These images originated on the Chinese website WeiPhone.com according to the French website nowhereelse.fr.
Yesterday, a photo of a bright green plastic iPhone shell was posted on WeiPhone.com. Today, another photo emerged that reveals two more budget iPhone casings in bright yellow and bright red.
Steve Hemmerstoffer at nowhereelse.fr claims that he was able to match up the holes on these casings to the attachment points found on a purported iPhone 5S motherboard that was previously leaked by the Japan-based retailer Moumantai. Based on this congruency, Hemmerstoffer believes these colorful iPhone casings may be authentic.
The "low-cost iPhone" may actually be a misnomer. According to a China Times report via the Japanese blog Mac Otakara, Pegatron CEO T. H. Tung recently stated at his company's shareholders meeting that the so-called low-cost iPhone price "is quite high." This had led some commentators to speculate that the "cheap" iPhone will actually retail as a mid-range price smartphone.