Bank of America (NYSE:BAC): Current price $11.61
The St. Lewis Jewish Community Center said that they have resolved a dispute with Bank of America over the center's $45 million loan to improve its facilities. Terms of the agreement are confidential, representatives of the bank and the center said. Bank of America sued the center in March, claiming they had withheld payment of $4 million to try to force BoA to provide better terms on the loan. The suit alleged the center balked at paying back a $2.5 million line of credit and two bond redemptions from 2010 and 2011.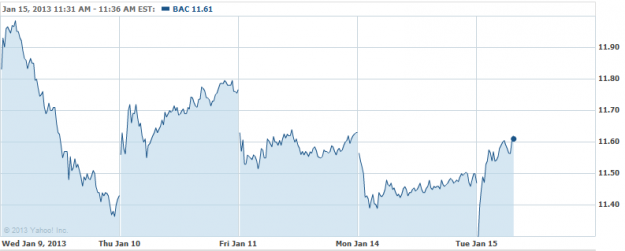 Start 2013 better than ever by saving time and making money with your Limited Time Offer for our highly-acclaimed Stock Picker Newsletter. Click here for our fresh Feature Stock Pick now!