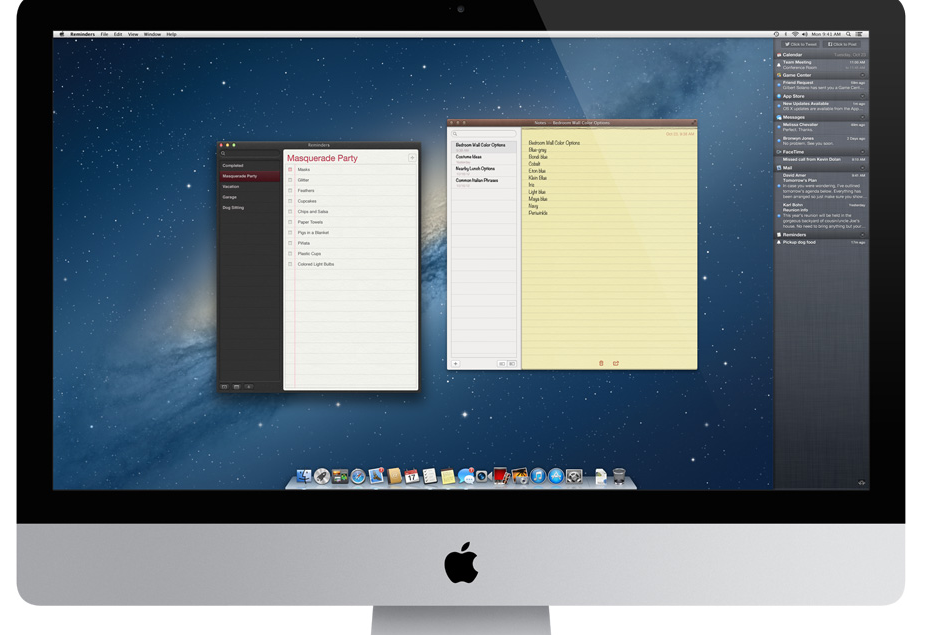 These days, Apple's (NASDAQ:AAPL) new iPhones and tablet devices may be hogging the majority of the tech spotlight, but that doesn't mean the Cupertino, California-based company is forgetting about its bigger, slightly less lightweight models.
Apple is still issuing updates to its iMac all-in-one computer, and the latest refresh came Tuesday, when the tech giant rolled out a new desktop that is now equipped with Intel's (NASDAQ:INTC) latest quad core processors, 802.11ac Wi-Fi, and Nvidia (NASDAQ:NVDA) GeForce 700 series graphics.
The upgrade isn't as significant as the one the iMac scored last year, but, nonetheless, it still facilitates the launch of several appealing features that dramatically affect the desktop's performance. According to Apple Insider, the company is confident it can prove "how beautiful, fast and fun a desktop computer can be."
The entry-level 21.5-inch iMac starts at $1,299 and comes with a 2.7-gigahertz quad-core Intel Core i5 processor. The desktop also received an upgrade, with new Irish Pro graphics; TechCrunch reports that these will offer significant improvements over the previous model, news that should please gamers.