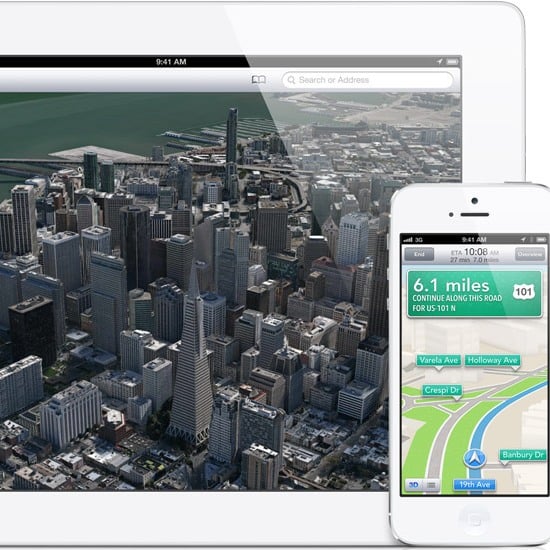 Several new features have been added to Apple (NASDAQ:AAPL) Maps in iOS 7 as the iPhone maker continues to improve its iOS-based mapping app competitor to Google (NASDAQ:GOOG) Maps. Besides adding some user-friendly features, Apple has also integrated the use of Apple Maps throughout iOS 7 and OS X Mavericks.
In order to improve map visibility on the iPhone, Apple has added a full-screen mode feature for Apple Maps. Unlike some applications that retain the status bar even while in fullscreen mode, Apple Insider notes that the fullscreen mode in Apple Maps removes the "static chrome" bar found at the top of the screen in iOS 6. Even when the device is not in fullscreen mode, users still have a larger screen thanks to iOS 7's translucent search bar and toolbar.
Apple has further integrated the Maps app in iOS 7 by adding an auto-suggestion feature to the search bar. Using the information that you enter, the search bar will suggest locations that it has detected in your emails and messages.
Other improvements are less significant but still improve the overall user experience. The previous bottom toolbar for Apple Maps hid some options behind a dog-eared corner. Now the toolbar always includes four options: Location, 3D/Flyover, Sharing, and Info.