Bank of America (NYSE:BAC): Current Price $11.93
Bank of America Corp hopes to sell collection rights on a minimum of another $100 billion worth of mortgages in the wake of announcing a $300 billion sale in mortgage servicing rights on Monday, claim two sources who are familiar with the situation.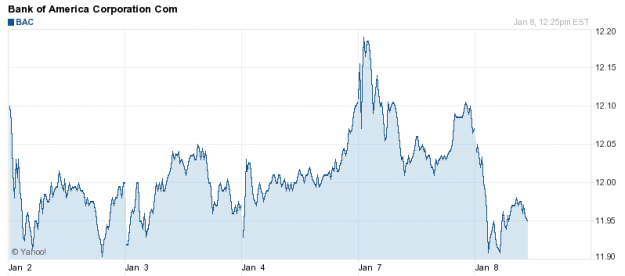 Save time and make money with our LOWEST ADVERTISED PRICE EVER to help you achieve your financial goals in 2013. This is a LIMITED TIME OFFER, so get your Stock Picker Newsletter now!