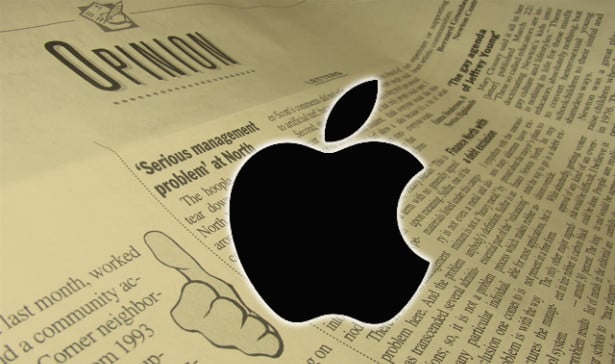 Similarly to Wednesday's movement, shares of Apple (NASDAQ:AAPL) inched above the $500 mark for a time on Thursday, only to fall beneath that level by market's close. Shares of the iPhone maker closed down $0.40, or 0.08 percent, at $498.10. Here's a cheat sheet to today's top Apple stories:
Apple's Trickle Down: Does Cheap Credit, Massive Cash Hoard Give Value to Investors?
Apple has a ton of cash.
Too much cash, it seems — or at least, the company is getting sick of sitting on all of it. Apple was bored enough that someone took pocket change out of the vast vaults and snatched up Matcha.tv for anywhere around or more than $1.5 million as a project that could be the seeds of Apple TV, according to Venture Beat. The company also looks like it's going to roll out the iWatch at some point next year, a launch that no doubt took a fair amount of investment… (Read more.)