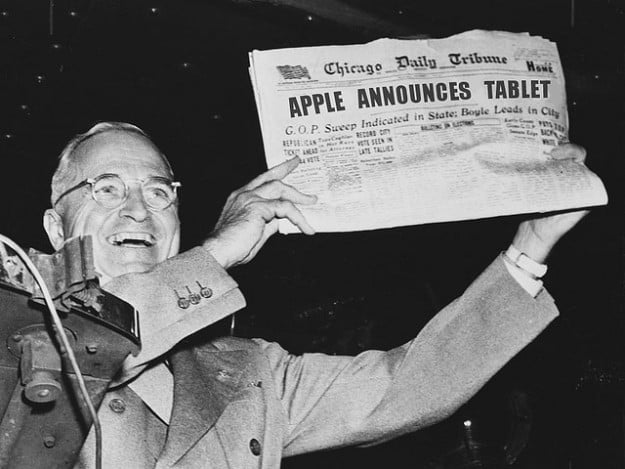 Apple's (NASDAQ:AAPL) earnings have come and gone, and while news has circulated back into its normal cycle, analysts are still trying to work out what the company's results really mean for its future. Despite the generally negative comments made about Apple following the earnings statement — most notably from Jim Cramer, who commented that the company's management was in complete denial of what investors really want — shares eked out a small gain on Thursday. The stock closed up $2.92, or 0.72 percent, at $408.38. Here's a cheat sheet to today's top Apple stories:
What Does Apple's Dividend Hike Really Mean For Investors?
On Tuesday, Apple extended its hand to shareholders who have held on for the ride. The company increased the size of its share repurchase program from $10 billion to $60 billion, and hiked its dividend by 15 percent. The board declared a quarterly dividend of $3.05, increasing the company's annual payout to an insane $11.46 billion, nearly 30 percent of 2012 net income.
Apple's new dividend yield is 3 percent. This compares favorably to the average dividend yield among S&P 500 companies, which is 2.3 percent. Apple stock is already cheap enough (at a trailing-twelve month price-to-earnings ratio of 9.28) to have attracted seasoned value investors like Brian Rogers, who manages T. Rowe Price Equity. Perhaps picking up on the same wavelengths, Apple's board also decided to buy stocks it thought were undervalued…