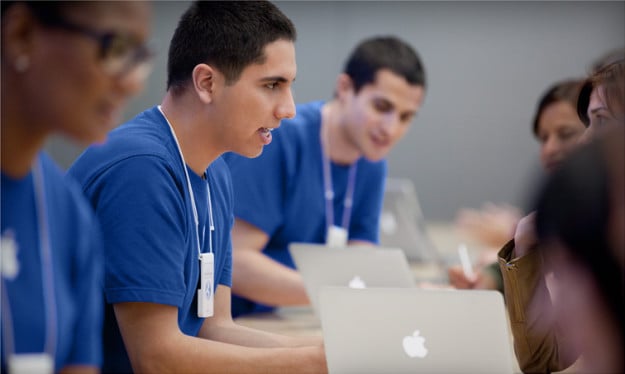 Last week, in anticipation of Apple's (NASDAQ:AAPL) venture into the debt arena, Moody's Investors Services and Standard and Poor's Ratings Service offered their investor grade ratings on the company's bonds. Moody's gave an Aa1 senior unsecured rating and S&P gave a comparable AA+. Although Apple received a slightly less than perfect credit rating from both Moody's and S&P, it was definitely much higher than what the tech giant has historically gotten. Back in the company's financial doldrums of 1997, it was unceremoniously given a junk rating by Moody's.
But while Apple's credit rating has noticeably improved, this change did not give investors any more credit. Shares ended the day in the red, closing down $3.49, or 0.79 percent, at $439.29. Here's a cheat sheet to today's top Apple stories:
Why Did This Big Investor Cut His Stake in Apple?
Is this big investor's Apple cutback a sign of trouble ahead for the company? Will Danoff, the manager of the tech-heavy Fidelity Contrafund, has expressed his "heightened concern" about Apple's  long-term prospects by cutting the equity mutual fund's stake in the Cupertino-based company by 1.46 million shares in the first quarter.
According to its quarterly report, this still leaves Contrafund with a substantial stake in Apple with 10.1 million shares at a value of $4.5 billion… (Read more.)