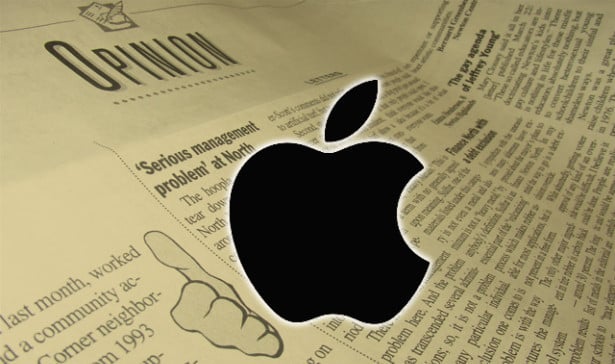 With the news that Jefferies had lowered its estimate for the number of iPhones expected to be sold this quarter to 26 million, shares of the iPhone maker closed down on Wednesday. While the stock dipped below the psychologically important level of $400 in each of the past two days, Wednesday was the first day shares closed below that mark since late April. Apple (NASDAQ:AAPL) closed down $4.56, or 1.13 percent, at $398.07. Here's a cheat sheet to today's top Apple stories:
 Is Apple's iOS 7 the Next Big Thing for Enterprise?
Apple is promoting several new business-friendly features it has added to its iOS 7 mobile operating system through a new section on its website. The new promotion is part of the company's overall strategy to attract more enterprise users to its platform.
On is website, Apple says, "iOS 7 provides enhanced security, powerful new ways to configure and deploy devices at scale, and features to help businesses purchase, distribute, and manage apps with ease."… (Read more.)