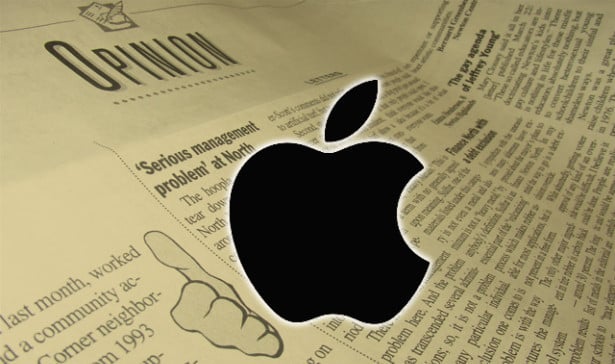 Apple's (NASDAQ:AAPL) stock witnessed an explosive growth during the last decade. But the stock has now pulled back from all-time highs, and it seems to be forming a base around these prices. An analysis of the its price trend using key simple moving averages show that Apple has recently been trading below its key averages, which signal neutral to bearish price action in the near-term. On Wednesday, shares moved choppily between a range of $418.25 and $424.80, soaring above and below the stocks 50-day and 100-day moving averages several times before closing below both technical indicators. Shares of the iPhone maker closed down $1.62, or 0.38 percent, at $420.73.  Here's a cheat sheet to today's top Apple stories:
Is Samsung Trying to Delay the Next Apple Trial?
Samsung (SSNLF.PK) has filed a motion requesting a new trial over Apple's so-called "rubber-banding" patent, reports Foss Patents. Samsung was found to have infringed this patent following the August 2012 trial, which resulted in the Korea-based electronics company being ordered to pay $1.05 billion in damages to Apple.
Apple's patent covers a scrolling method on touchscreens that allows displayed content to "bounce back" when the edge of an electronic document is reached. The United States Patent and Trademark Office recently reversed its preliminary rejection of Apple's patent, and confirmed most of the patent's original claims, including "claim 19" that covers the "rubber-banding" technique, reports Foss Patents… (Read more.)