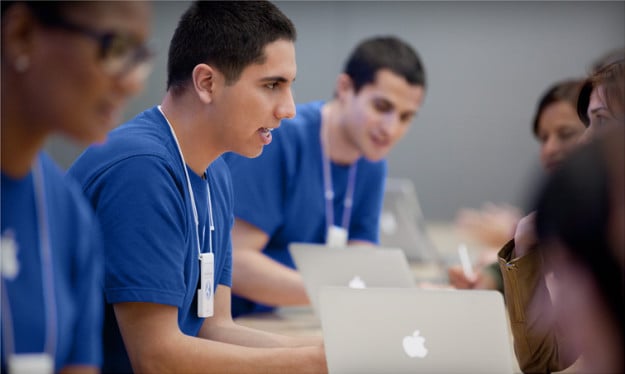 As Apple (NASDAQ:AAPL) seeks to build relations beyond its main supplier Foxconn and attempts to add Samsung (SSNLF.PK), shares of the iPhone maker slumped on Tuesday. Following Monday's gains, the stock ended the day down $10.88, or 2.39 percent, at $443.86. Here's a cheat sheet to today's top Apple stories:
Is the Average Joe Still Buying Apple?
Apple has come under a great deal of scrutiny over the past several months. The world's largest publicly traded company suffered a sharp correction that started last year, and faces worries about new product offerings on an almost daily basis. However, the average joe investor still believes in Apple.
Shares of Apple dropped nearly 17 percent in the first quarter, compared to double-digit gains in the Dow Jones Industrial Average and S&P 500. In April, the company's stock price even reached a fresh 52-week low of $385. Many investors saw this as a buying opportunity, though. According to brokerage firm TD Ameritrade, more of its clients now own Apple than ever before. In fact, Apple is the most widely held stock in terms of dollars invested, and the second most popular by the number of investors, behind General Electric (NYSE:GE)… (Read more.)