According to the latest NPD poll taken, California-based electronics leviathan Apple (NASDAQ:AAPL) proved in 2012 that a slowing appetite for consumer electronics was not going to slow down the company — 19.9 percent of all consumer electronics sales last year were accounted for by Apple, aided by strong sales of both the iPhone 5 and the iPhone 4S. Together with Samsung (SSNLF.PK), the two companies contributed $6.5 billion in increased sales for the year.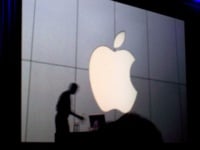 Although the market is slowing — tech sales have dropped by some $4 billion since 2010 — a sudden spike at the end of the year raised some optimism among the industry. However, it cannot be ignored that the massive growth of the consumer electronics market in years past has made similar growth far more difficult now.
When a new device is released — particularly high-profile devices such as new smartphones or tablets — there will be demand generated, but not enough to suggest that the industry can carry a sustainable pattern of positive growth, according to Steven Baker, NPD's vice president.
"After struggles with declining categories, and increasingly saturated markets over the last few years, fourth quarter's results may be the first sign that even as a mature industry consumer technology can grow again, albeit with a very different dynamic than in previous growth spurts," Baker said.