Bank of America (NYSE:BAC): Current Price: $11.47
The company has intentions to lend additional money to Middle East businesses, Reuters reports. Gulf investors continue to become more and more eager to make acquisitions, and the bank predicts that investment banking activity in the region will accelerate during the year, the news service stated.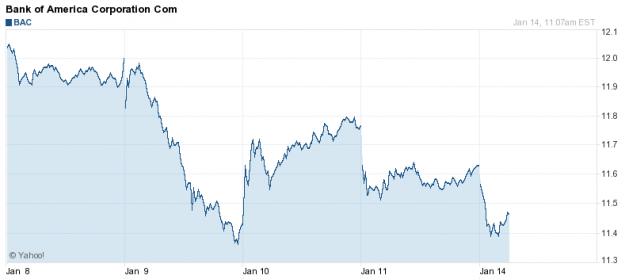 Should you buy or sell Apple's stock ahead of earnings this month? Our 20-page proprietary analysis will help you save time and make money. Click here to get your SPECIAL REPORT now.
Apple Inc. (NASDAQ:AAPL): Current Price: $505.99
On Monday, stocks opened mixed, after logging their second-straight weekly gain, amid worries regarding global demand for Apple's iPhone 5 and ahead of a busy week of corporate earnings. Apple saw a steep drop amid news that the company cut orders for parts on its troubled iPhone 5 as a result of weak demand. Shares traded at about $500, which is a level that the company hasn't traded below since last February.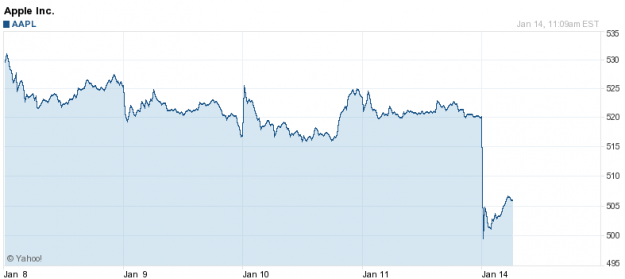 Are these stocks a buy or sell? Let us help you decide. Check out our Stock Picker Newsletter now.