Google Inc. (NASDAQ:GOOG): Current Price: $731.56
Companies could potentially have the ability to obtain sales bans that are based on infringements of standard-essential patents only in rare, specific cases, the Justice Department and U.S. Patent and Trademark Office said in a joint policy statement, Reuters reported last night. According to the agencies, the U.S. International Trade Commission should consider the public interest prior to ordering such bans. Both Google and Samsung (SSNLF) have attempted to ban Apple (NASDAQ:AAPL) products sales due to alleged infringements of standard essential patents.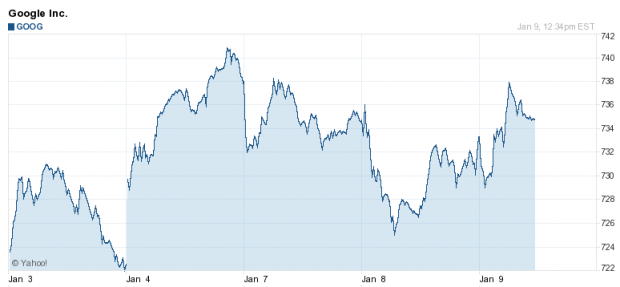 Should you buy or sell Apple's stock ahead of earnings this month? Our 20-page proprietary analysis will help you save time and make money. Click here to get your SPECIAL REPORT now.