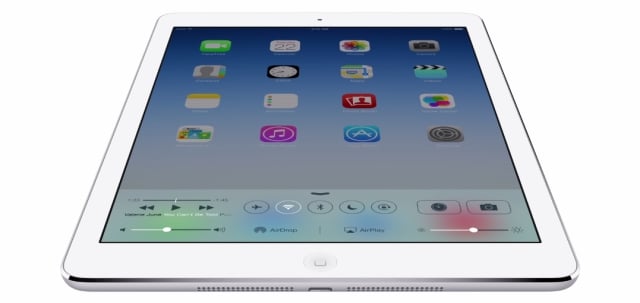 More rumors about a larger iPhone and a 12.9-inch iPad have emerged from Apple's (NASDAQ:AAPL) Asian supply chain. The latest rumors come from "upstream supply chain" sources cited by Taiwan's hit-or-miss DigiTimes website.
According to DigiTimes sources, Apple is planning on releasing a 12.9-inch tablet in October that will be geared toward the North American educational market. Although sources said the new iPad will likely have a 12.9-inch screen, they noted that a tablet with a 13.3-inch screen was also a slim possibility.
DigiTimes also suggested that Apple's creation of a large-screen iPad may have been prompted by rival Samsung's (SSNLF.PK) plans to release a 12- to 13-inch tablet. DigiTimes' sources said Apple's oversize iPad will be manufactured by the Taiwan-based Quanta Computer.
The unnamed supply chain sources also predicted that Apple will release a large-screen iPhone in May. Although the sources did not specify a screen size for the larger iPhone, the device will supposedly include a 20-nanometer processor manufactured by Taiwan Semiconductor Manufacturing Co. (NYSE:TSM)