Apple Inc. (NASDAQ:AAPL): Current Price $523.63
As of now, the big bullish argument regarding Apple's Q4 of 2012 was that the almost $200 reduction from its high in the stock price mainly resulted from tax-motivated selling. Furthermore, it was argued that fundamentals were intact. However, since 2013 trading has begun, this bullish argument has fallen through.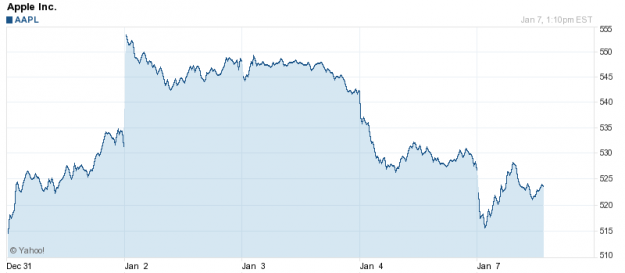 Save time and make money with our LOWEST ADVERTISED PRICE EVER to help you achieve your financial goals in 2013. This is a LIMITED TIME OFFER, so get your Stock Picker Newsletter now!