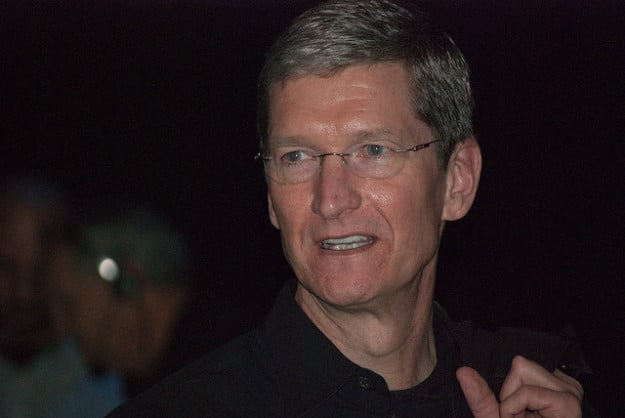 Apple (NASDAQ:AAPL) CEO Tim Cook only saw a slight pay increase in fiscal 2013, according to a regulatory filing the company submitted to the Securities and Exchange Commission on Friday. According to Apple's preliminary proxy statement, Cook earned about $1.4 million in salary and a bonus of $2.8 million for a total compensation package of almost $4.3 million in fiscal 2013. Apple also contributed $52,721 to Cook's 401k account, life insurance policy, and other benefits.
Cook was named CEO of Apple in August of 2011, immediately after Steve Jobs submitted his resignation. Although Cook only earned $900,000 in salary during 2011, he was given shares of company stock that made his total compensation package worth $378 million, noted the San Jose Mercury News. This makes his current compensation package seem quite small in comparison, although it is still slightly more than last year's total compensation amount of $4.2 million.
As noted by MacNN, Cook's stock holdings would be worth over $500 million at current value. However, Cook's stock is in the form of restricted stock units, or RSUs, and other options that won't vest until 2016 and 2021. This means that the value of the shares could increase or decrease depending on how the company stock was performing at the time it vests.