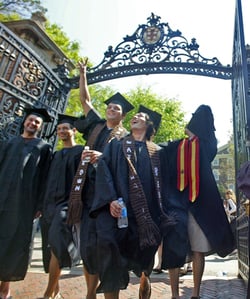 In a press release issued on Thursday, Apple (NASDAQ:AAPL) released the latest figures from its partnerships with educational institutions.
The company announced that over 1 billion subscribers have downloaded iTunes U, Apple's program that allows individuals to create their own courses in an iPad format. Additionally, 4.5 million iPads have been sold to educational institutions in the U.S. As of the second quarter of 2012, this number had stood at 1 million.
iPad 2 sales doubled in the year over year results in Q3, when the price dropped to $399. Sales have improved every quarter since, largely attributed to the iPad Mini, and further cuts to the iPad 2′s price are very likely driving the growth, according to 9to5Mac. Apple is also selling 10-packs of iPad Minis for a discount, as it did with other models.
Apple CEO Tim Cook has reiterated several times during the company's earnings calls that it plans to be "very aggressive" in the education market going forward.
Don't Miss: Will Apple Take a Page From Samsung's Playbook?