A recent study conducted by the online ad network Chitika reveals that Apple's (NASDAQ:AAPL) iPhone 5 accounted for a significant portion of the total 4G mobile phone traffic in North America, despite being on the market for less than a year. Approximately 40 percent of the total traffic from 4G phones came from Apple's latest flagship smartphone.
However, 4G smartphones were only responsible for 30 percent of the total smartphone web traffic in the North American market. The 70 percent majority of smartphone web traffic is still driven by non-4G smartphones.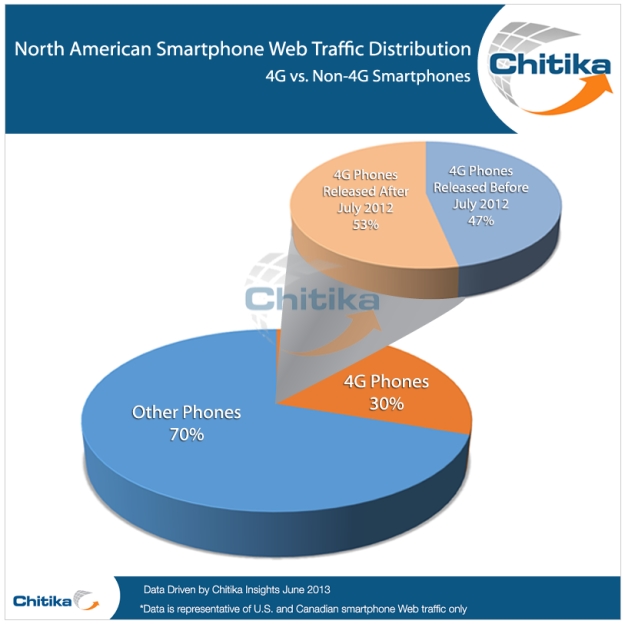 When it came to 4G phones that were released after July 2012, the iPhone 5 dominated the traffic statistics with a 76 percent share. Chitika notes that the iPhone 5 was able to drive more traffic in the post-July 2012 device category despite the many other 4G phones that debuted on the market several months earlier.