The top four complaints regarding the iPhone are its battery life, a shortage of new features, the lack of options to customize the device, and problems connecting to Wi-Fi.
The biggest issues with Samsung smartphones are microphone-related problems, trouble with the device's speaker, battery life, and overheating concerns.
The three biggest problems with Nokia are complaints related to response time, a poor app ecosystem, and battery life. Preinstalled apps, touchscreen issues, and speaker quality feature big on Motorola's trouble sheet.
Here's how Apple (NASDAQ:AAPL) traded Monday: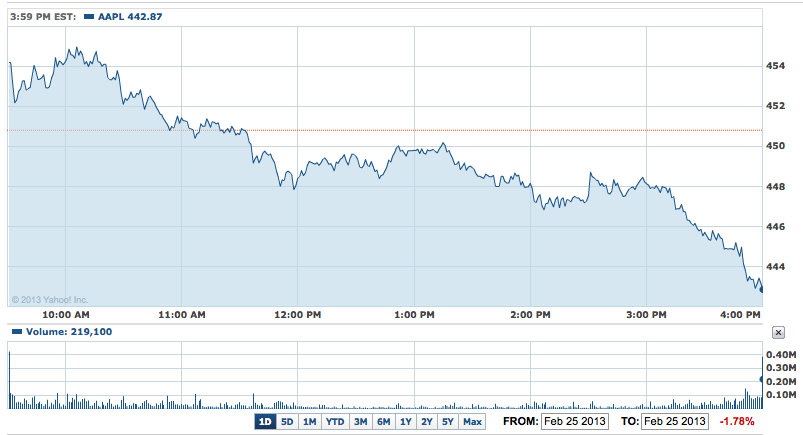 Don't Miss: Chart of the Day: Apple Leads in the USA.