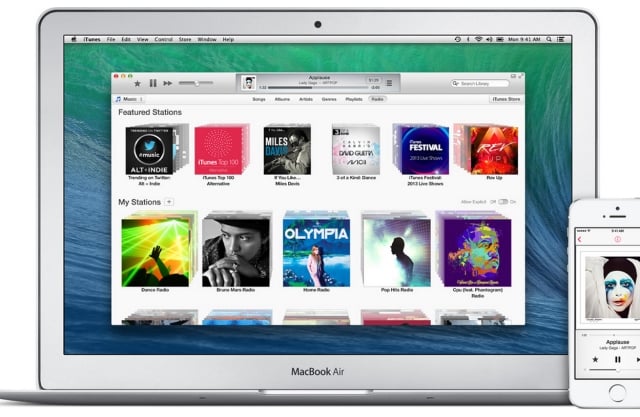 Will Apple's (NASDAQ:AAPL) iTunes take a hit from the overall decline in digital music sales? For the first time since Apple launched its iTunes Music Store in 2003, digital music downloads decreased in the U.S., reports Billboard.
According to Nielsen SoundScan's data via Billboard, digital track sales decreased 5.7 percent during 2013, from 1.34 billion units to 1.26 billion units. Meanwhile, digital album sales dropped 0.1 percent, from 117.7 million units to 117.6 million units.
Although digital album sales recorded an overall decline, Apple's iTunes actually boosted its share of the U.S. album market in 2013, growing to 40.6 percent. According to data from global information company NPD Group, Apple held 63 percent of the market for paid music downloads in the fourth quarter of 2012, not long after the company celebrated the tenth anniversary of its iTunes Store last April.
According to Billboard, many industry executives believe that the digital music sales decline may be due to the growing popularity of subscription and ad-supported music streaming services. However, for companies that have invested in both markets, the growth of music streaming may counter the recent declines seen in digital track sales. Fortunately, Apple is one of those companies.