Apple Inc. (NASDAQ:AAPL): Current price $522.81
According to the former head of the Safari team, ten years ago Monday, Apple Inc.'s co-founder and then-Chief Executive Officer, Steve Jobs introduced Apple's first and so far only browser for OS X. Don Melton, who retired last year as Apple's Director of Internet Technologies, has been blogging since mid-December about Safari's beginnings. On Monday, he noted the 10th-year anniversary of the browser.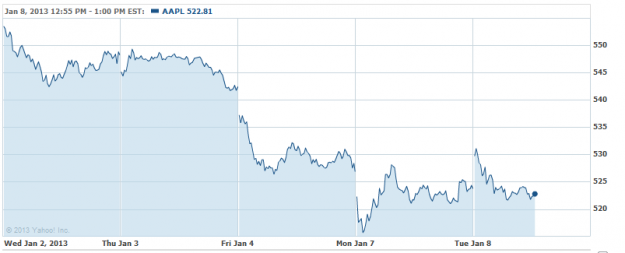 Should you buy or sell Apple's stock ahead of earnings this month? Our 20-page proprietary analysis will help you save time and make money. Click here to get your SPECIAL REPORT now.