The housing market has experienced a rebound from recession lows. Intervention from the Federal Reserve, record low interest rates, and higher home prices have helped borrowers across the nation improve their financial standings. Foreclosures are down significantly, but a sluggish economy continues to weigh on parts of the country.
Foreclosure activity in the United States is showing signs of improvement. In the first six months of the year, 801,359 properties had default notices, scheduled auctions, and bank repossessions, according to a new report from RealtyTrac. That is a decline of 19 percent from the previous six months, and 23 percent lower than in the same period a year earlier. Overall, one in 164 housing units had a foreclosure filing in the first half of 2013.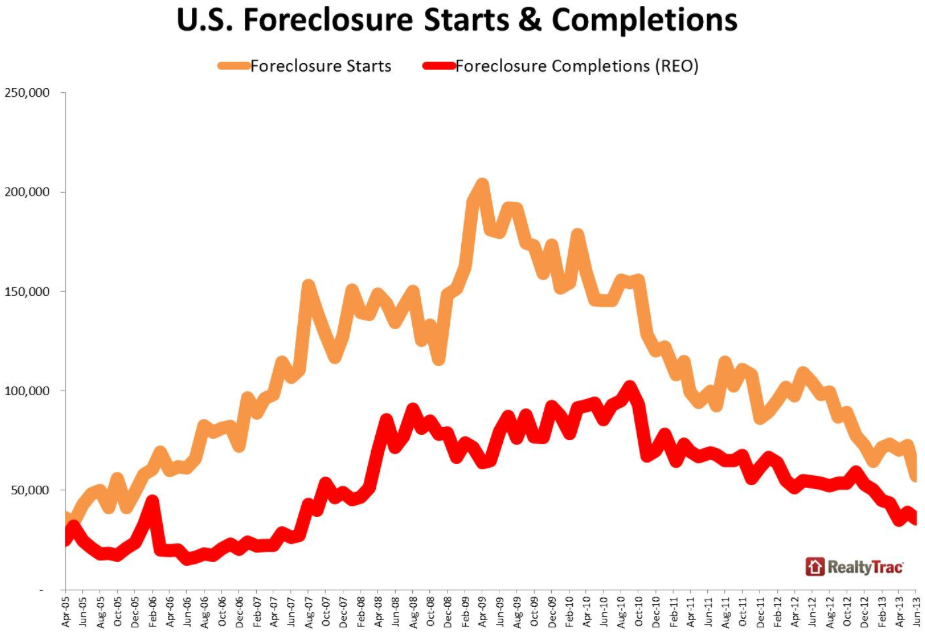 As the chart above shows, foreclosure starts and completions have been declining steadily for years. Properties with foreclosure filings in June totaled 127,790, down 35 percent from a year earlier and the lowest monthly level since December 2006.