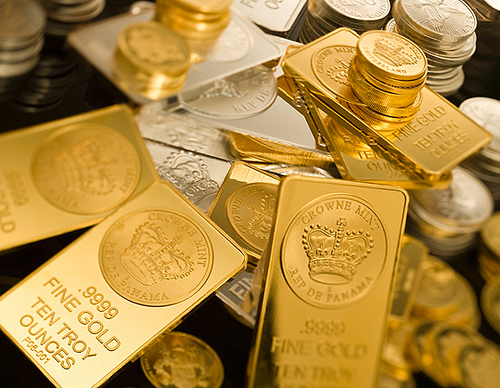 The price of gold has suffered an ugly correction since hitting all-time nominal highs above $1,900 per ounce more than two years ago. The precious metal recently posted its third consecutive quarterly loss, and hedge funds finally appear to be capitulating. However, physical gold demand is still strong as investors continue to question the health of the financial system.
In the second quarter, total gold demand reached 856.3 tons, down 12 percent from a year earlier, according to the latest report from the World Gold Council. A heavy amount of outflows from exchange-traded funds was the primary cause of the decline. Demand for ETFs and similar products plunged 402.2 tons, compared to flat demand in the previous year.
Weakness in ETFs like the SPDR Gold Trust — the most popular exchange-traded gold product — caused total gold demand to drop by 23 percent in dollar terms to $39 billion, its lowest level in more than three years. A recent filing with the Securities and Exchange Commission shows that even billionaire fund manager John Paulson, one of the biggest gold advocates, slashed his stake in the SPDR Gold Trust by 53 percent in the second quarter.