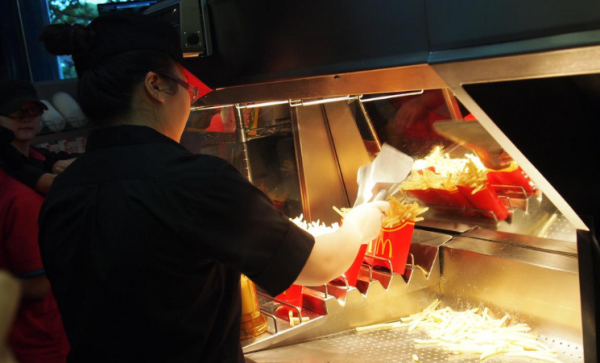 The strength of the U.S. economy is one of the most debated topics in finance. Economic reports continue to show that growth is sluggish at best, while the labor market remains weak despite a declining unemployment rate. Adding to the debate, the restaurant industry is providing mixed signals for those trying to get a reading on consumers.
The Great Recession placed many budgets on a strict diet, but Americans appear to be busting out their wallets and waistlines once again — to some extent. The National Restaurant Association's latest Restaurant Performance Index, which tracks the health and outlook for the industry, edged lower to 101.3 in June compared to 101.8 in May.
"Although the overall RPI dipped somewhat in June, it remained in positive territory as restaurant operators continued to report gains in both sales and customer traffic," said Hudson Riehle, senior vice president of the Research and Knowledge Group for the Association. "Looking forward, restaurant operators remain generally optimistic about the business environment in the months ahead, with the Expectations Index holding steady at a 12-month high."
After a slow start to the year, June represented the fourth consecutive month that the RPI held above 100. A reading above 100 signifies expansion, while a reading below represents contraction. Compared to May, the majority of restaurant operators reported weaker same-store sales and traffic in June.