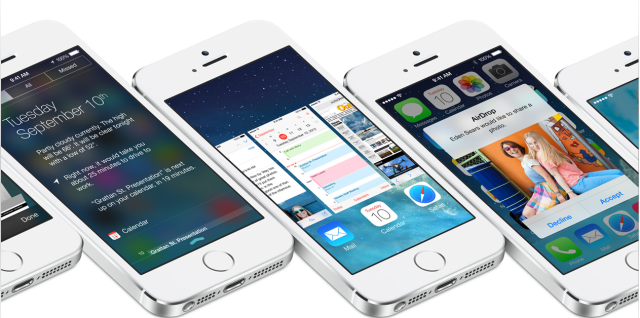 New data from mobile advertising platform company Millennial Media suggests that Apple's (NASDAQ:AAPL) mobile users are not as eager to adopt iOS 7 as they were iOS 6. Millennial Media based this conclusion on data it derived from the billions of impressions it sees every month from over 8,000 devices and 45,000 sites and apps.
According to Millennial Media, iOS 6 had a 264 percent daily growth rate over the first seven days of availability. This is much lower than iOS 7's daily growth rate of 185 percent during its first week. Similarly, Millennial Media noted that iOS 6 accounted for 35 percent of total iOS impressions seven days after its release. However, iOS 7 only accounted for 16 percent of total iOS impressions a week after its release.
So why are Apple users slower to adopt iOS 7? Millennial Media speculated that the significant design changes implemented in iOS 7 may giving some Apple users second thoughts about upgrading.