In the latest sign the current administration is the best thing to happen to gun sales since the Second Amendment, Sturm, Ruger & Co. (NYSE:RGR) announced quarterly results that exceeded targets.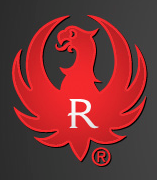 After Wednesday's closing bell, the largest publicly-traded gun manufacturer reported net sales of $141.8 million for the fourth-quarter, up 52 percent from $93.2 million a year earlier. Earnings came in at $1.00 per share, compared to only 54 cents per share in the fourth-quarter of 2011. On average, analysts were expecting earnings of 94 cents per share with revenue of $124 million.
For the full-year, Ruger announced net sales of $491.8 million, representing a 50 percent increase from the prior year. The company notes that demand for its products outpaced growth in the overall industry as measured by the National Instant Criminal Background Check System for both the fourth-quarter and twelve months ended December 31, 2012.
The gun industry typically receives a boost when a Democrat holds the White House, but gun and ammo sales have surged in recent months as the tragedy in Newtown sparked more debate about gun control. In January, President Barack Obama and Vice President Joe Biden rolled out a wide-ranging list of executive actions regarding the issue. Furthermore, Obama called on Congress to: ban military-style assault weapons, ban capacities of more than 10 rounds, require background checks on all gun sales, and create tougher penalties for those selling guns to people who are not legally allowed to have them.
Here's a look at some popular gun-related stocks…