With new video game consoles set to hit store shelves this year, publicly-traded names in the industry are finally receiving a much needed power-up.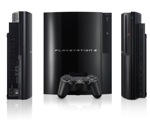 Sony (NYSE:SNE) is widely expected to unveil its next PlayStation console at an event in New York on Wednesday, with the new system going on sale sometime this fall. The release would place it about seven years after the launch of the PlayStation 3. Little is officially known about the console, but it comes at a crucial time for the video game industry.
Due to longer-than-usual wait times between new consoles and the rise of cheaper mobile gaming, sales have been on the decline for the video game industry. According to the NPD Group, a market research firm, domestic retail sales of new video game products fell 13 percent year-over-year in January, logging its 14th consecutive month of declines. Hardware sales dropped 17 percent, while software sales slid 19 percent. A silver lining included video game accessories posting a modest 4 percent gain.
Even though Nintendo released its new Wii U system last November, Microsoft (NASDAQ:MSFT) and its aging Xbox 360 led console sales in January for the 25th consecutive month. Microsoft is also expected to release a new system later this year.