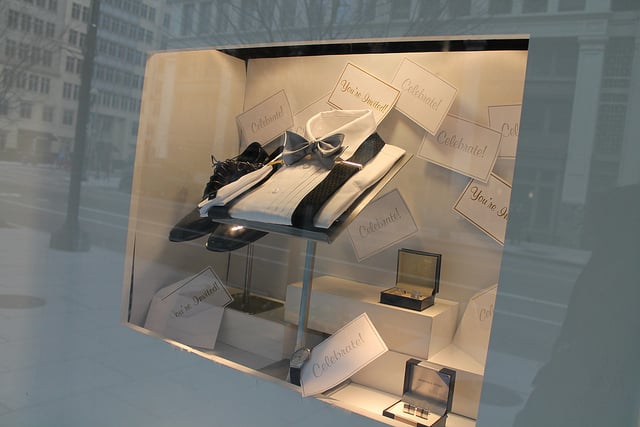 Consumers may like to think they're beating the system when they pay for merchandise, wear it once, and then return it the next day, but department stores aren't ignorant to the "wardrobing" phenomenon. In fact, they're more than well aware of the practice, considering it cost the National Retail Federation $8.8 billion last year. And now, according to Bloomberg, Bloomingdale's, owned by Macy's Inc. (NYSE:M), is ready to put an end to it.
The popular department store chain is combatting wardrobing by implementing a new tagging strategy that places 3-inch black plastic devices in visible places on the store's garments. Bloomingdale's used to only employ this tagging approach to prevent theft, but now it is extending the tags' use by keeping them on the garments after they're sold, as well, effectively preventing shoppers from wearing and then returning the clothing.
The tags are purposely placed in obvious places on Bloomingdale's garments, such as on the front bottom hemline, and thus cannot be hidden by shoppers — nor can they return the items unless the tags are still attached.