People told HSBC that to continue a comfortable standard of living in their golden years, they would need 78 percent of their current income. However, this appears to be a pipe dream for many.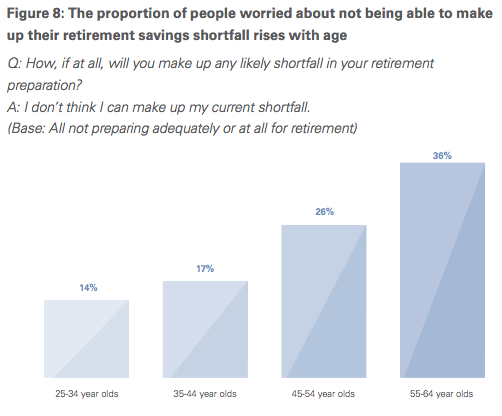 Forty-eight percent of those surveyed said they have never saved towards their retirement, with more non-savers coming from high-income countries. Over half admit they are not preparing adequately to achieve a comfortable retirement.
Playing catch-up does not appear to be an option.
The report explains, "It is concerning that a large number of those who are under-prepared don't think that they can make up their current retirement income shortfall. More than 1-in-6 of those who are under-preparing thought this, and not surprisingly this doubles to 36 percent of those approaching retirement, but even those aged under 35 thought that they could not make up their current retirement income shortfall, in spite of having over 30 years to go until they are likely to retire."