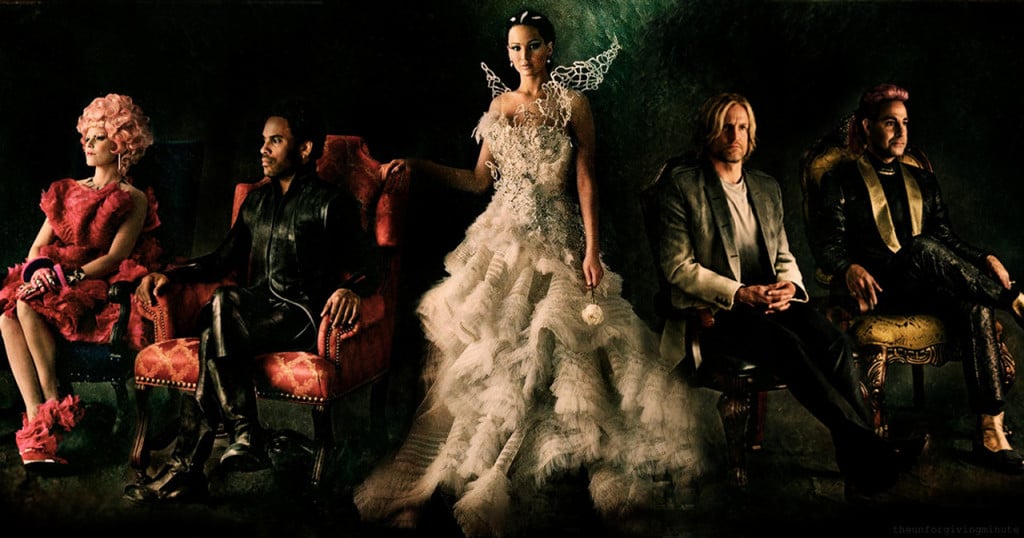 Is the Hunger Games franchise poised to become a theme park? According to Lionsgate (NYSE:LGF) CEO Jon Feltheimer, the box office success The Hunger Games and the surefire smash sequel The Hunger Games: Catching Fire has led various investors to inquired about possible Hunger Games-themed amusement parks.
"We have been approached in two different territories about potential theme park opportunities, which gives you a sense of the cultural impact of this franchise," Feltheimer said during a conference call after the release of the mini-studio's second quarter results Friday. "We are excited about those opportunities and are pursuing them."
The news of a possible theme park expansion of the hugely popular franchise comes as buzz for Catching Fire reaches a fever pitch. Set to be released later this month on November 22, Lionsgate has sent the Catching Fire's stars Jennifer Lawrence, Liam Hemsworth, Josh Hutcherson, and several others to Europe to promote the release — a move that meant leaving the set of third and fourth films in the franchise – Mockingjay: Part 1 and Mockingjay: Part 2 – which are already in production.